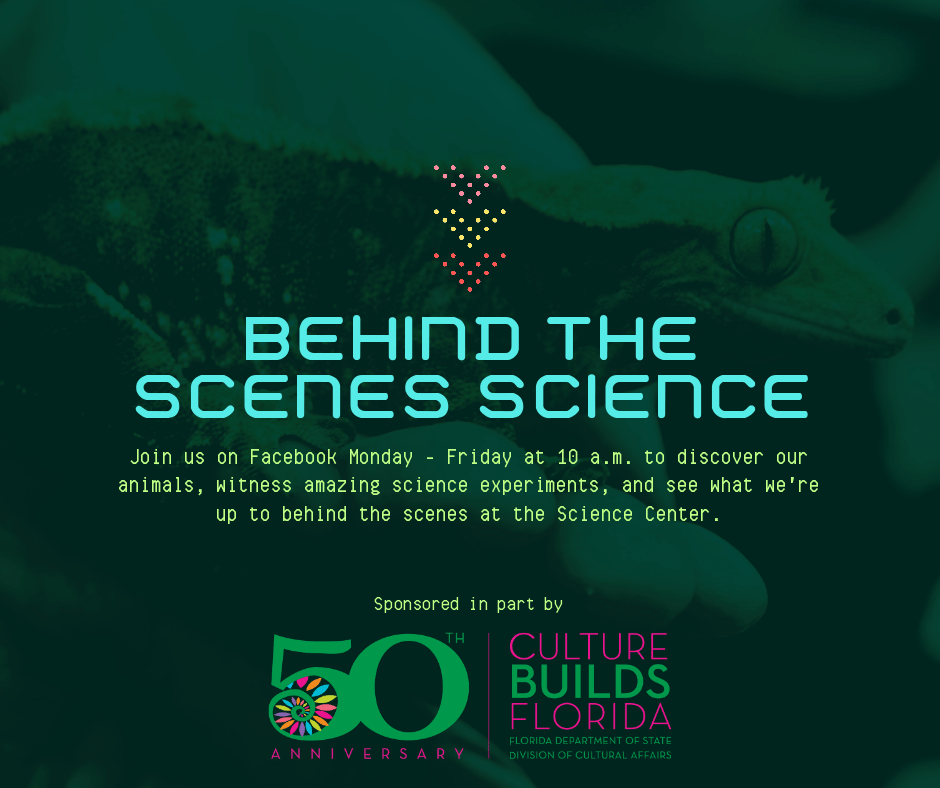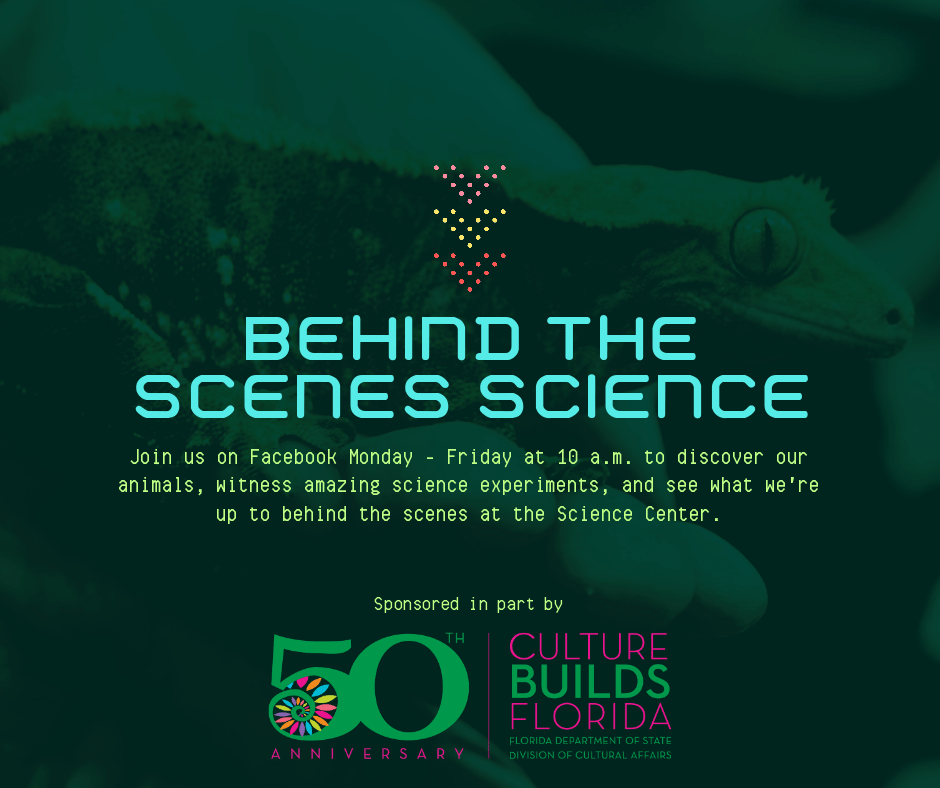 Mon, Apr 06
|
Facebook Live & YouTube
Behind the Scenes Science
Get your daily dose of science!
Time & Location
Apr 06, 2020, 10:00 AM – May 29, 2020, 10:30 AM
Facebook Live & YouTube
About The Event
 Join us Monday-Friday at 10am on our Facebook page to get a behind the scenes look at our animals, witness awesome science experiments (some you can even try at home!), and see what we're up to. Live Videos will be held Monday, Wednesday, and Friday while Pre-Recorded Videos will be posted Tuesday and Thursday.  Don't have a Facebook? We've got you covered- just head over to our YouTube channel to access our total library of Behind the Scenes Science programs. 
We are committed to bringing you engaging educational programming online, and we hope you and your family are enjoying these videos...because inspiring  future scientists is a huge part of our mission. You can help make an impact on science education by investing in the museum and continuing to make our work possible. Thank you for making science happen!
Disclaimer: We are conducting live streaming distance education programs that according to the Department of Homeland Security, fall under community-based operations and essential functions during the Florida stay-at-home order: "Educators supporting public and private K-12 schools, college, and universities for purposes of facilitating distance learning or performing other essential functions" (CISA.gov).