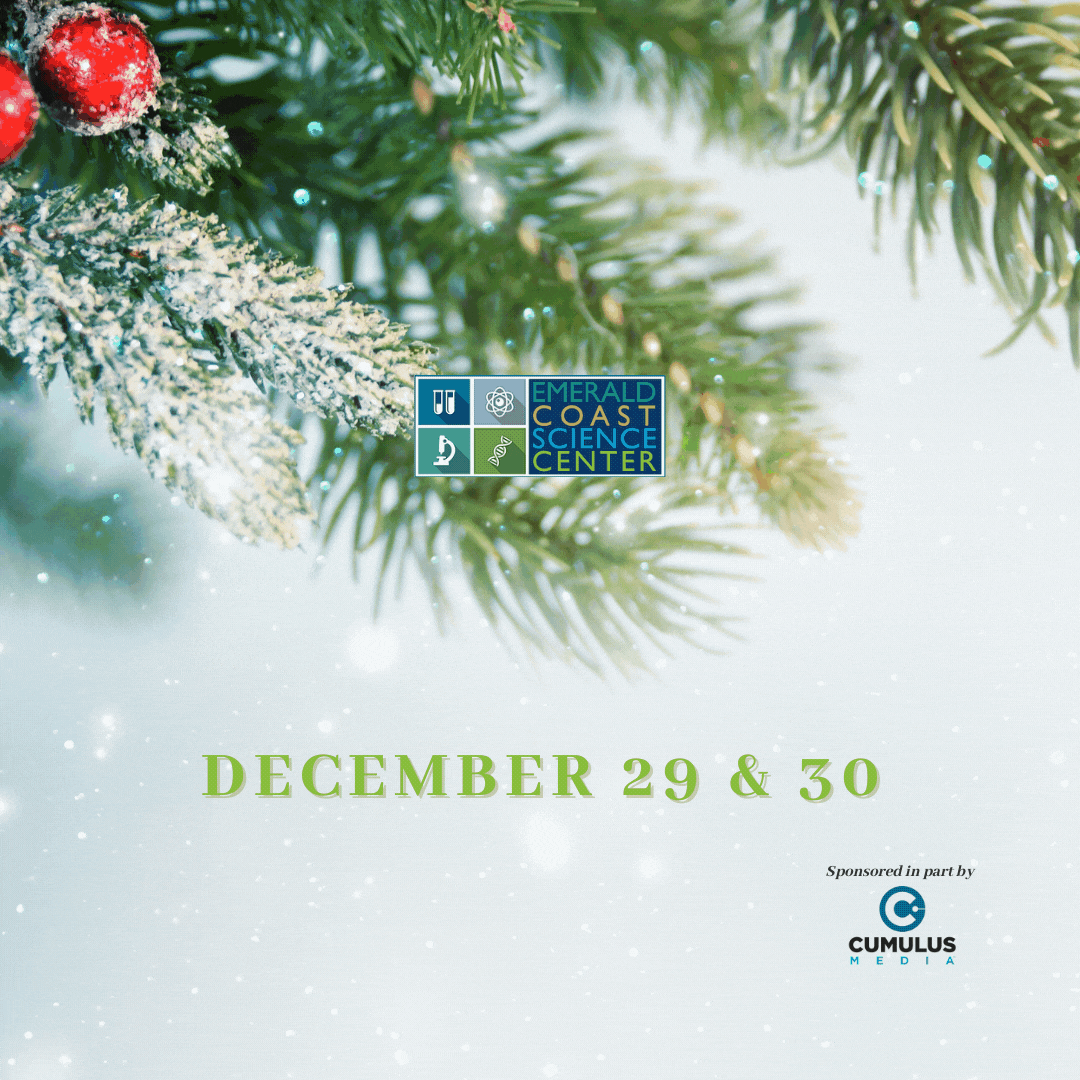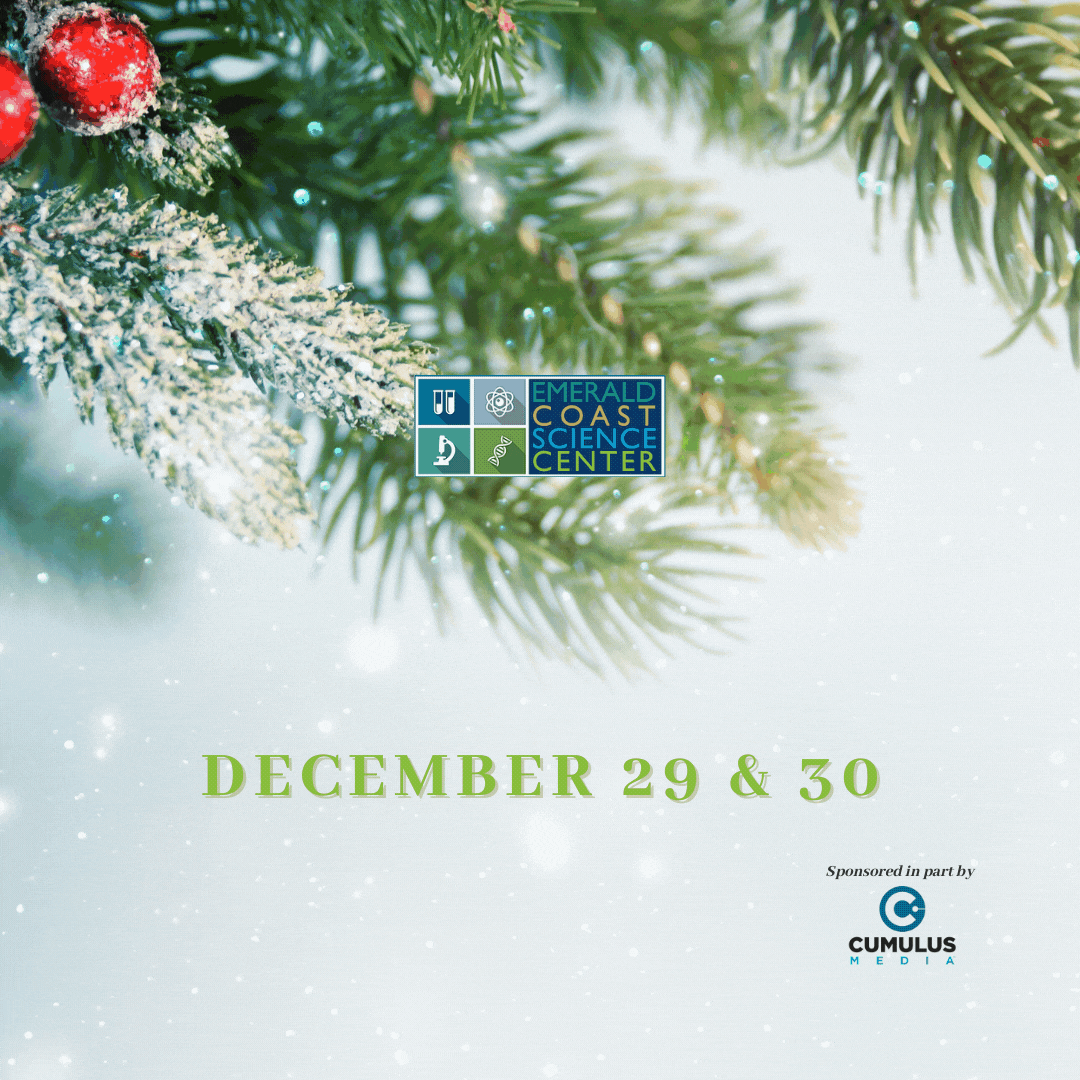 Thu, Dec 30
|
Emerald Coast Science Center
Snow Much Fun: Special Activities December 29 & 30
Check out a Creature Feature at 12 p.m., play sciPad winter games from 1 to 3 p.m., and enjoy the entire museum from 10 a.m. to 3 p.m. December 29 & 30.
Time & Location
Dec 30, 2021, 12:00 PM – 3:00 PM
Emerald Coast Science Center, 31 Memorial Pkwy SW, Fort Walton Beach, FL 32548, USA
About The Event
The holiday break isn't over yet! Don't miss our Creature Features from 12 to 12:30 p.m. Then dash over to join in on winter games from 1 p.m. to 3 p.m. on the sciPad, and enjoy the rest of the museum from 10 a.m. to 3 p.m. each day. 
All activities included with general admission. Spaces for the Creature Feature available on a first come, first served basis.